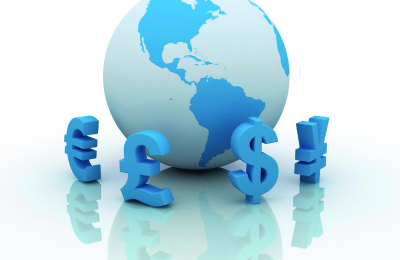 Douglas Shillito
This week, a survey on UK Brexit from the law firm Kennedy's confirmed previous reports that the UK insurance industry strongly favours staying in the European Union. There were warnings from some participating executives that the London market would be under threat, possibly in a short timeframe, if the vote was "Leave". Interestingly, the London Market Group (LMG) co-published with UK Trade & Industry (UKTI) a booklet entitled "Britain is Great - The London Market", aimed at marketing internationally the London Market's depth and width of experience, and its uniqueness.
EIOPA launched an EU-wide stress test and the Prudential Regulatory Authority (PRA) consulted on Solvency II internal model drift in relation to the reporting formula Solvency Capital Requirement (SCR). The Financial Conduct Authority (FCA) announced the level of early pensions charges it will cap, and the Association of British Insurers (ABI) said it was ready to look at the next stage of development of the Pensions Dashboard. The ABI also called for the establishment of an anonymised database of cyber attacks on businesses, and named four new Board members. The president of Insurance Europe, Sergio Balbinot, said in a speech in Dublin that consumer information needs to be simplified.
Swiss Re issued its annual SONAR report highlighting major emerging risks for the (re)insurance industry and society. Deloitte reported that although the UK motor insurance sector saw a rise in premium revenue, the net combined ratio also rose. Standard & Poor's looked at additional reserving requirements for German life insurers.
AXA, as expected, is to sell its remaining UK life business, including Sun Life, to Phoenix Group, and also announced the creation of a new Management Committee globally. Paul Evans is to oversee Global Life, Savings, and Healthcare, and Amanda Blanc will take over from him as Head of UK and Ireland. Aegon is to divest the remainder of its annuity liabilities to Legal & General. Gable is to carry out a strategic review which could result in major restructuring, and Sedgwick is to acquire Irish claims outsourcing services provider OSG Group. Towergate's CEO was optimistic after first quarter figures, and the company also launched a Speciality Division in London with two senior hires. Vienna Insurance Group was impacted by the low interest environment but is on track. There were senior appointments at AGCS in London, Markel International, Price Forbes, and Sompo Canopius.
Full articles on the above topics may be found on the Insurance Newslink and Financial Newslink global trends database services at www.onlystrategic.com.