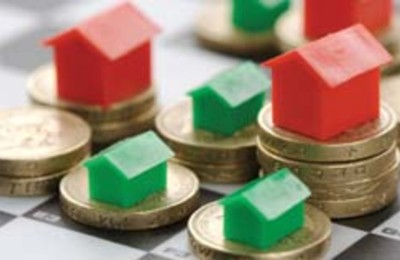 Karin Wasteson
The drop in UK real estate value triggered by Brexit could be mitigated by easier monetary policy, said Chris Urwin of Aviva Investors.
While uncertainty caused by the referendum has had little effect on domestic real estate pricing this year, investment activity has slowed, not only due to Brexit fears but also because of investor caution as the market reaches the top of the cycle, noted Urwin, head of global research.
As equities plunged following the vote to leave, real estate shares were particularly badly hit, he said.
"Domestic capital values now look likely to decline moderately over the remainder of the year. It is worth noting, however, that some commentators believe Brexit will hit real estate returns, and the economy, more severely. By contrast, we had expected to see a slight increase in capital values over coming months had the UK voted for the status quo," he said.
Aviva expects to see prolonged illiquidity in real estate markets pending renegotiation of international agreements and low transaction activity. Meanwhile, sterling depreciation to support demand from overseas investors, which needs to be balanced against the UK real estate market's diminished 'safe haven' status.
But Urwin also said that demand for space is not set to fall rapidly, as a rapid deterioration in the labour market is not expected in the short term.
"Central London offices (specifically in the City) are particularly exposed to 'Leave' risk. Some activities currently undertaken in central London, such as euro-denominated wholesale banking, are under threat," he said.
"But London remains a leading global centre for a broad range of activities, many of which would be relatively unaffected. It continues to benefit from a low corporate tax rate, a diverse talent pool and relatively low regulation," added Urwin.
And, looser monetary policy is likely to support pricing. "The pricing of UK real estate relative to government bond yields was attractive before the fall in bond yields. With spreads relatively wide, the asset class is likely to continue to appeal to domestic income seekers," said Urwin. But Urwin also noted that the short and medium term deterioration in UK real estate prospects could be limited somewhat by easier monetary policy. "And, if interest rates remain even lower for even longer, high-quality real estate assets may benefit from their safe haven status," he said.