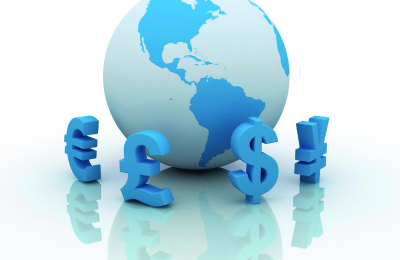 Douglas Shillito
This week, there was unprecedented political turmoil across both UK main parties following the Brexit vote and the Prime Minister David Cameron's intention to step down. The insurance industry is having its say but is not in a major role at present, as EU leaders' stance indicates there could be tough and lengthy negotiations ahead.
The Association of British Insurers (ABI) gave an assurance that the UK general retail and long term sectors were strong - the FSE100 index surprisingly rallied very strongly after the early dip, but the Bank of England and the Chancellor George Osborne warned of potential problems ahead. Trade credit insurer Atradius reviewed the potential impact of the Brexit vote on the UK and European economies. The International Underwriting Association (IUA) at its AGM pushed for EU passporting agreements to be clarified speedily - a major issue for the London Market, as some non-UK participants mull over their future location for EU market access. The balance between economics, trading and immigration was not spelt out clearly by the politicians in the referendum, and there could be difficult battles ahead, in which the insurance industry must play an active part. On a positive note, there were indications from the leading Brexiter politicians that they are thinking "global" rather than "insular".
On the regulatory front, EIOPA published two technical updates, and Insurance Europe criticised the European Commission adoption of the regulatory technical standards (RTS) of the packaged retail and insurance investment products (PRIIPs).
Swiss Re released its latest sigma report on global insurance and economic growth in 2015 and trends for this year. Willis Re published its First View summary of June/July reinsurance renewals, indicating a continuation of rate cutting, but at a slower rate, and the Chartered Insurance Institute (CII) signed up to a UK government Charter to improve gender diversity in senior positions in financial services.
Gable Holdings suspended share trading pending 2015 results, and Markerstudy moved for telematics insurer Drivology. XL Catlin formed a Global Mergers and Acquisitions Insurance Division and made a senior appointment, whilst Sompo Canopius formed a strategic partnership in Mexico. PartnerRe reorganised to provide increased value to clients worldwide, and Markel International restructured its underwriting department in Spain. There were also management appointments at AGCS, Chubb and Cooper Gay. Lloyd's named its head of the Greater China region and its Hong Kong General Representative, and Lockton revealed its next CEO/President. Amanda Blanc, UK CEO of AXA and Steve Lewis, CEO of UK and Western Europe at RSA, joined the ABI board.
Full articles on the above topics may be found on the Insurance Newslink and Financial Newslink global trends database services at www.onlystrategic.com.