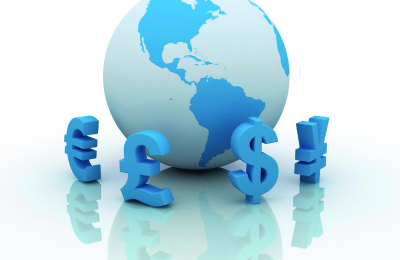 Douglas Shillito
This week, what particularly caught our eye was an excellent report written by Shirley Beglinger headed The Quiet Insurer:Mobility of The "Other" Financial Service. It is an entertaining but succinct overview, historically and currently, of "insurance clusters" globally and comments on their possible future, with particular emphasis on the London Market - a hot Brexit issue.
The report will be presented this week in the City to insurance leaders. Timetric looked at Solvency II progress, also with a Brexit theme, and Insurance Europe and its US counterparts reiterated support for full inclusion for insurance in the Transatlantic Trade and Investment Partnership (TTIP). EIOPA maintained its impetus with a Consultation Paper on draft technical advice to the European Commission on possible delegation acts concerning the Insurance Distribution Directive, and also launched a thematic review of market conduct among insurers operating in the unit-linked life market.
The Association of British Insurers (ABI) signed up to the UK government's Diversity Charter, and the DIFC Insurance Association outlined its progress at its first AGM in Dubai. Also speaking at an AGM, the chairman of the Managing General Agents' Association (MGAA) called for support for continued growth and for greater communication and transparency in an evolving market. The International Cooperative and Mutual Insurance Federation (ICMIF) published a new infographic highlighting those countries with no cooperative or mutual insurance law. The International Underwriting Association (IUA) appointed six senior London Market executives to its board.
Aviva's group CEO, at its capital markets day, confirmed the strength of the insurer and set out a number of key objectives. Mapfre's investment management company launched a new project to strengthen global positioning, and Standard & Poor's lowered Scottish Widows' outlook from stable to negative after it had lowered the rating of its parent, Lloyds Banking Group. TransRe is to act as the exclusive underwriting manager for Gen Re for US and Canadian P&C reinsurance business introduced by brokers and intermediaries. Zurich continues to sell off portfolios, with Fairfax Financial moving for its South Africa-based business, and Vienna Insurance Group is to acquire AXA's life and general units in Serbia. Gallagher acquired a 85% stake in a Swedish specialist broker, and Nexus Underwriting bought an Hong Kong marine MGA and made a London appointment. There were also senior appointments at Towergate, Cooper Gay, Marsh, and XL Catlin. Willis Towers Watson introduced its new Natural Resources Risk Index, highlighting the top ten rankings.
Full articles on the above topics may be found on the Insurance Newslink and Financial Newslink global trends database services at www.onlystrategic.com.