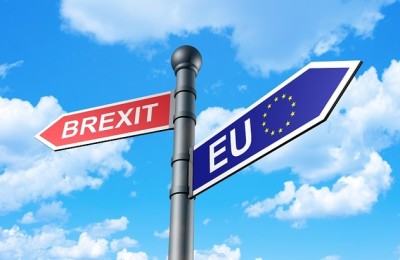 David Worsfold
Everything is going to carry on as normal while the UK negotiates its new relationship with the European Union. That is the message City folk and civil servants seem to be constantly repeating, wrapping it around themselves like a comfort blanket. Often it seems it is a response to the reams of blank pages in the 'What Happens If We Vote to Leave' manual. People simply just don't know where to start pondering the implications of Brexit, so it is far easier to focus on what they think they know.
Up to a point it is true many things should remain the same - normality should reign. The trouble is normality means different things to different people.
Normality for pan-European regulator EIOPA means showing that it will not be deflected from its mission to ensure the sectors within its remit are regulated better, that harmonisation comes closer and the disruption caused by the shock Leave vote is kept to a minimum. It is doing this by churning out new regulations, consultations and proposals like they are in danger of going out of fashion. It hasn't stopped for breath since the vote.
This is dangerous for an industry distracted by the chaos of Brexit and the uncertainty over the future. Eyes are nervously fixed on the future at the expense of ignoring the present.
Some of the news from EIOPA should be welcome to chief investment officers, such as its eventual, probably reluctant, decision to be more flexible in the way infrastructure investments are treated for Solvency II.
It has decided to allow some infrastructure corporates to qualify for the treatment for infrastructure projects provided there is an equivalent level of risk to other permitted infrastructure investments and to create a separate differentiated treatment for equity investments in high-quality infrastructure corporates.
For those infrastructure corporates that have a lower risk profile, EIOPA proposes to reduce the risk charges for equity investments.
In return insurers will have to conduct adequate due diligence, establish written procedures to monitor the performance of their exposures and perform stress testing on the cash flows and collateral values supporting their investment.
EIOPA has also cut insurers in Europe saddled with guaranteed returns some further slack with changes to the volatility adjustment.
It has also announced that it will be launching a pan-European thematic review of conduct risk. This will be interesting because it relies on the co-operation of national regulators and the extent to which that co-operation is forthcoming in the UK and elsewhere may give us a clearer indication of the likelihood of the 2108 review of Solvency II taking place in advance of the UK's departure from the EU being concluded.
Elsewhere normality is definitely changing, especially within the European Commission. The UK's Commissioner Lord Hill lost no time in bidding Brussels farewell after the referendum. The consequences offer little comfort to the UK financial services sector.
Some leading City figures have grumbled that Lord Hill's resignation was precipitous but it is hard to see how he could have continued. There was instant pressure from the European Parliament for him to step down and he would have faced enormous hostility if he had tried to carry on. He had no real option.
Hill was in charge of the financial services and capital markets union portfolio and was a reassuring figure for the UK's financial services sector. His successor is anything but reassuring.
The Latvian vice-president of the Commission Valdis Dombrovskis is an austerity hard-liner and a Eurozone integrationist. His first speech about his new role to the European Parliament last week made it very clear that he looks at Europe from the Eurozone outwards. He is prioritising banking union and capital markets union, especially following the referendum: "The possibility of Europe's largest financial centre moving outside the EU makes the case for deeper capital markets across the EU all the more urgent. The capital markets union is a single market project for all member states. It will also make EMU [European Monetary Union] more resilient, as integrated capital markets help to better absorb shocks".
The needs of the Eurozone will be first and foremost for Commissioner Dombrovskis.
Lord Hill's departure also means that the UK's influence at the Commission will be minimal as his replacement, Sir Julian King, a low-key career diplomat, will act more as an observer at the Commission than as an active participant, especially when Brexit is on the agenda.
David Cameron has suggested that Sir Julian be given the environment portfolio but Commission president Jean-Claude Junker has almost certainly ruled that out, saying that he will sit without portfolio – Billy No Mates in the corner.
That is the new normal – confusion, conflicting agendas and continued uncertainty.