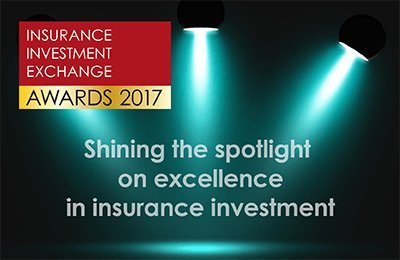 It is time for insurance company investment teams to step out of the shadows and into the spotlight.
The brand new Insurance Investment Exchange Awards will enable them to do just that in style, winning the recognition they deserve within their firms and across the wider investment community.
Insurance company investment performance is under pressure with greater board level scrutiny and regulatory demands than ever before.
The awards will spotlight those firms that have developed and delivered investment strategies to meet the many challenges of the current world of macroeconomic uncertainty, low returns and Solvency II.
These new awards will also recognise the importance of the partnerships with asset managers. Insurance company investment teams need top-class asset managers to ensure they deliver results and there are special awards for those asset managers focused on delivering value to the insurance sector.
Awards are about independent, third party endorsement of excellence and this is the first time such endorsement has been available to the insurance investment community. They are for all insurers – large or small, long-term or general. The benefits of winning an Insurance Investment Exchange Award are wide-ranging:
For further information visit here
For Insurance Companies:
- Boosting the profile of investment teams
- Creating the competitive advantage
- Motivating teams and attracting new talent
- Increased internal recognition
For Asset Managers:
- Generating new business
- Cementing existing client relationships
- Motivating teams attracting new talent
- High profile for innovative strategies
You must be in it to win it.
How to Enter
You and your teams deserve recognition? Then these awards are for you but to get that recognition you must enter them.
Entry is easy. In a simple statement of no more than 500 words addressing the key points in the award criteria tell your story and tell the judges why you deserve an award. Every entry can be supported by a maximum of three documents.
Entry is through the dedicated and confidential awards website and the deadline for entries is 20 January 2017.
For further information visit here
Service Providers
Insurers are also supported in meeting their investment and shareholder objectives by a growing invaluable network of advisors, technology firms and custodians. These awards will also recognise excellence among these partners and firms will be nominated by the judging panel..
Judging
Specialist judges will carefully scrutinise every entry in a confidential process before making recommendations to the overall judging panel which will make the final decisions.
The winners of the inaugural Insurance Investment Exchange Awards will be announced on 22 March 2017 at a special ceremony at Furniture Makers Hall, London.