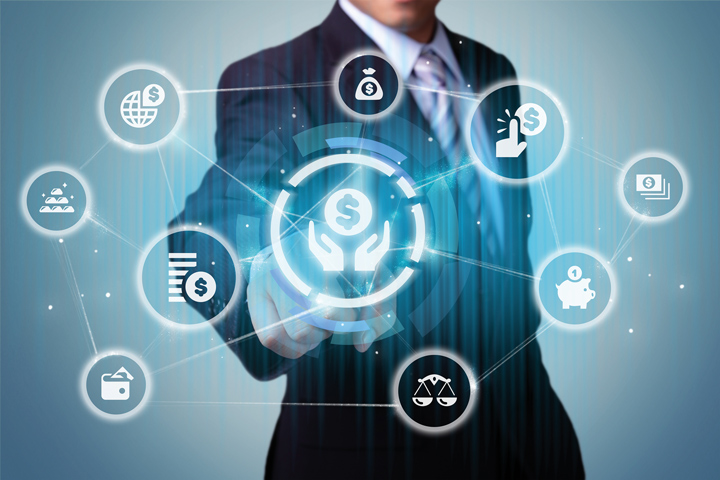 David Worsfold
Economic commentators and financial analysts may be struggling to position the prospect of an uplift in inflation as a threat or a boost to economic stability and prosperity, but insurance investment professionals seem to be rather more certain in this response to the re-emerging economic phenomenon.
Nearly half attending the recent Insurance Investment Exchange seminar on 6th December said the anticipation of rises in inflation and interest rates was their number one silver lining in prospect for 2017.
The seminar – billed as 'Ghosts of Christmas past, present and future: At the crossroads of uncertainty and solvency' ­– tackled a range of key issues facing insurance company investment managers, not least the increasingly volatile macro-economic and political environment in which insurers have to operate.
The audience at the Insurance Investment Exchange events is always given the opportunity to vote anonymously in a series of polls, some of which are repeated at every event so that a broad picture of changing sentiment on key topics can be created.
One question that has produced a steady response from audiences at the previous three seminars in 2016 was "How should insurers respond to the current environment?", with just over a third typically giving 'focus on cash flow matching' as their top answer, with 'ignore volatility and focus on longer-term trends' also attracting around 30% of the votes.
This time, the response was rather different as almost half the audience put prioritizing stability of returns as their top answer.
The detailed picture has changed gradually as the year has progressed but as it reaches its close, sentiment seems to be more volatile than previously.
The biggest change has been the responses to what percentage of core fixed income assets do insurers expect to reallocate to other strategies. This has remained steady until now. Previously the answers were pretty much stuck around a quarter saying none, 40% expecting to reallocate up to 10%, another 30% expecting somewhere between 10 and 20%, and a small minority (c. 5%) expecting more than 20%. This previously rather conservative stance clearly didn't appeal to the audience this time as fewer than 10% said "None" with many of them moving into the next category, expecting to allocate up to 10% of core fixed income assets to other strategies as the percentage choosing this option touched 50%.
Where is that money likely to go?
During 2016, there had been a steady increase in interest in illiquid credit such as private debt and infrastructure, which had seen positive sentiment push up from a third to half of the typical Insurance Investment Exchange audience. This time it dropped back to a quarter as insurers begin to consider a wider palette, with interest in multi-asset strategies now finding a similar level of favour.
Some new questions this time round produced some challenging responses, at least for insurance company boards. Asked what insurers' greatest challenge is today, over 40% said that the business model no longer works, relegating worries about capital efficient strategies, macro-economic impacts and the search for return and yield to the background.
Fixing this won't be easy, according to the audience.
They identified some key hurdles to creating better insurance portfolios with organisational culture being flagged up by half and another third highlighting lack of internal expertise and resources as the problem.
The audience is always asked what they would most like to hear about at future Insurance Investment Exchange events. During 2016, capital efficiency had featured as a consistent top choice but this time identifying and managing key risks grabbed over one-third of the votes, likely highlighting concerns over the wide range of uncertainties as 2017 dawns.