Insurers' investment strategies are focussing firmly on capital efficiency as the industry beds down for the long haul through the Covid crisis.
This was one of the clear messages from the Insurance Investment Exchange's latest online webinar - The New Normal - in which a panel of expert speakers was joined by an audience of chief investment officers and senior institutional investment strategists. The audience polls that have been a major feature of IIE events over the years have been carried into the virtual world.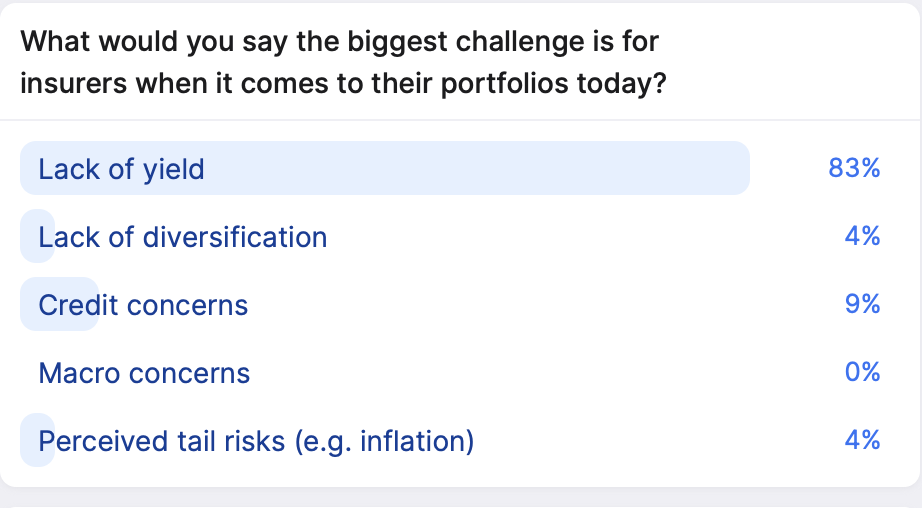 While there was no surprise that 83% of CIOs felt lack of yield was their biggest challenge, given the almost resigned feeling that we are now looking at a "lower forever" world of rock bottom interest rates (Poll 1), only 21% felt their priority in responding to this environment was still to prioritise yield (Poll 2). 43% have switched their focus to maximising capital efficiency.
However, this renewed drive for capital efficiency could create tensions within portfolios as there was less consensus about the overall appetite for new investment (Poll 4). Over the next two years 40% of respondents said they would be looking to de-risk their portfolios and a "steady-as-she-goes" 24% said they would be staying on the same course. Just 36% said they would be looking for new investments.
A reassuring message came through from the audience about their experiences and the impact on their portfolios of the first six months of the pandemic. Balance sheet volatility emerging as the main impact was no surprise (Poll 3) but around one-third said they had experienced little impact. A tiny percentage (7%) said they had experienced losses or defaults and just 11% highlighted underwriting stresses, most likely to be among the CIOs from non-life insurers.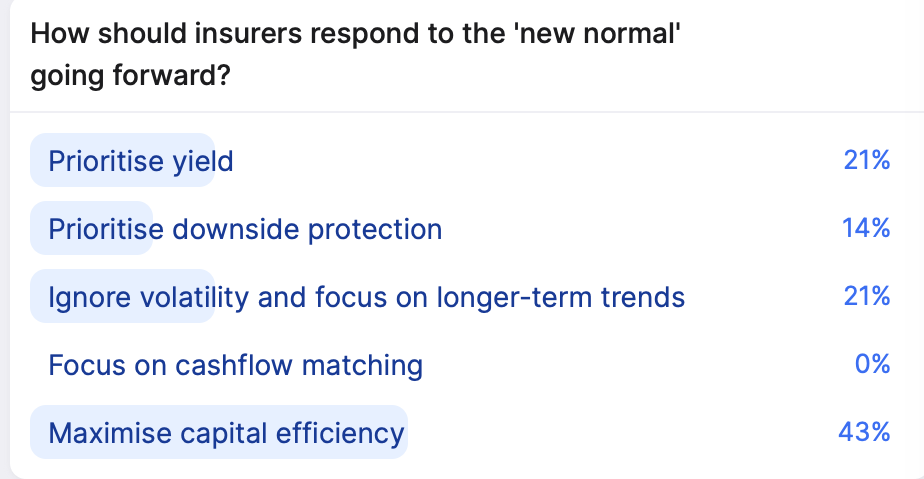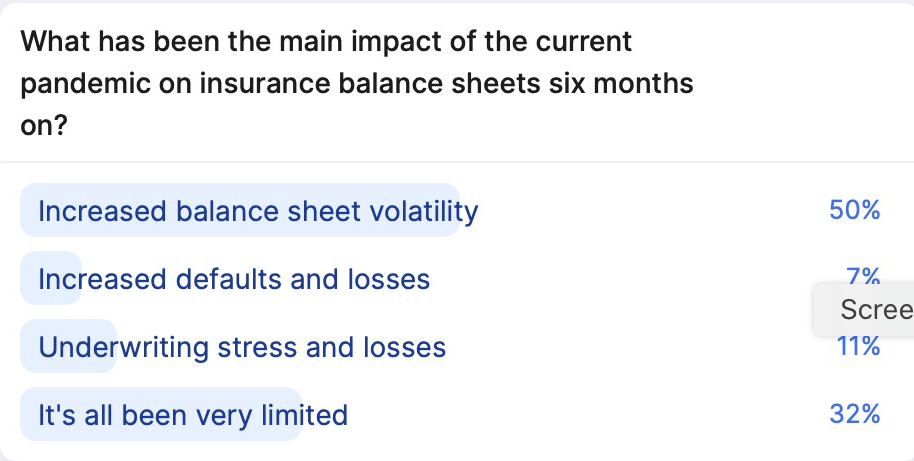 The webinar took place in a week when the UK government abruptly reversed its "Go back to work" message and nobody in the audience expected the world work to return to normal, with 89% saying the hybrid home/office model is now here to stay.
• A report of the keynote presentation by Peter Gordon, CIO, Commercial Real Estate Debt at Alliance Bernstein, and the panel discussion will appear later this week.