The Investment Association has urged investment managers to step up the pressure on boards over a range of key issues, with climate change and diversity at the top of the agenda.
It said that managers should use the forthcoming reporting season to press harder on these issues and hold companies to account, especially by ensuring they are considering the impact of climate change on the long-term value of their businesses.
This year, FTSE 350 companies in high-risk sectors which do not address all four pillars - governance; risk management; strategy; and metrics and targets - of the Task Force for Climate-related Financial Disclosures (TCFD) will, for the first time, receive an "amber-top" warning from IA's Institutional Voting Information Service (IVIS).
IVIS will use the sectors identified by the TCFD as those "potentially most affected by climate change". This includes financials, energy, transportation, materials and buildings, agriculture, food, and forest products. The full report contains a comprehensive list.
Research for IA's annual Shareholder Priorities report found that the majority of companies disclosed against at least one pillar of TCFD and although only 53% disclosed against all four pillars, the number of disclosures against each pillar was growing:
69% of companies described their governance of climate related risks and opportunities.
70% of companies described the actual or potential impacts of climate related risks and how it assesses and manages them.
73% of companies explained how their strategy takes into account the impact of climate change.
80% of companies described climate change related metrics and targets.
The IA says major investors should probe whether firms have provided a statement in their annual reports showing that directors have considered the relevance of material climate-related matters, including the risks of climate change and transition risks associated with the goals of the Paris Agreement.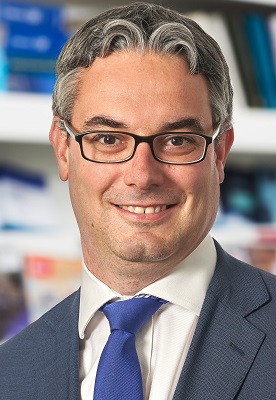 Andrew Ninian (pictured), Director for Stewardship and Corporate Governance at the Investment Association, said:
"The UK is now at critical juncture as we look to reach net zero by 2050. As stewards of the economy, investment managers have an important role to play in supporting companies transition to a more sustainable future. Having clear and consistent data on the climate-related risks faced by companies is vital to achieve this, and investors will now be placing additional pressure on those that fail to provide this information."
IVIS will for the first time also issue an "amber-top" to FTSE 350 companies that do not disclose either the ethnic diversity of their board, or a credible action plan to achieve the Parker Review targets of having at least one director from an ethnic minority background by 2021. Investors are also seeking greater progress on gender diversity, with companies whose board comprise of 30% or less female directors receiving a "red-top", an increase on last year's 20% threshold.
"The UK's boardrooms need to reflect the diversity of modern-day Britain. With three-quarters of FTSE 100 companies failing to report the ethnic make-up of their boards in last year's AGM season, investors are now calling on companies to take decisive action to meet the Parker Review targets. Those who fail to do so this year will find themselves increasingly under investors' spotlight", said Ninian.
The IA report also focusses on executive pay, audit quality and pensions.
Download Shareholder Priorities for 2021
Reporting by David Worsfold