Insurance company CIOs watching COP26 are probably feeling contrasting emotions. On the one hand, none of them will be wishing for it to fail in pulling the world back from the brink of potential catastrophe but they will not want too many new rules tying their hands – at least not too many, too fast.
As the second week draws to a close and we await the grand pronouncements that are expected to close the conference, there has been little in the way of tough new rules restricting how the billions they manage can be invested but governments have prepared the way for them to come calling for significant sums to be devoted to a broad agenda of green transformation objectives, writes Contributing Editor David Worsfold.
The key announcement – the one that grabbed the most headlines and provoked the most debate – was the US$130trn (£95trn) pledged by the Glasgow Financial Alliance for Net Zero (GFANZ), a global coalition of 450 leading financial institutions across 45 countries led by former Governor of the Bank of England Mark Carney. It is a significant step forward from earlier pledges made by financial institutions, marking a 25-fold increase.
The announcement by GFANZ came with an ambitious shopping list of 24 major initiatives to strengthen the information, tools and markets it believes the financial system will need to support the transformation of the global economy to net zero by 2050.
The huge sum carries with it few specifics as to how it will be spent. It is not pledged directly to new green solutions nor guaranteed to avoid investment in fossil fuels. Campaigners were also quick to point out that it lacks teeth as it has no regulatory backing.
A little patience might be required to judge the success of this initiative. GFANZ members are required to set robust, science-based near-term targets within 12-18 months of joining, and more than 90 of the founding institutions have already done so. A key focus of GFANZ will be supporting developing countries and emerging markets, potentially sparking a frantic search for suitable assets that will satisfy the demands of Solvency II.
In addition to the launch of GFANZ, 35 countries agreed to mandatory requirements to ensure investors have access to reliable information about climate risk to guide their investments into greener areas. How this commitment is interpreted with be left to national regulators.
There is a recognition that common standards will be needed to guide these various initiatives and to satisfy campaigners that fine words are matched by accountable actions. 36 countries signed up to a new international body, the International Sustainability Standards Board (ISSB) to deliver this objective. One of its first tasks will be to draw up definitions and then back those with commitments to greater transparency.
A key battleground for the new ISSB will around transition. Many leading asset managers have voiced their concerns about being forced to withdraw investments from fossil fuel dependent business, arguing that this would deprive them of the capital they need to manage the transition to greener business models.
There will need to be clear distinctions between those firms that are on a journey that has clear targets that are measurable and those firms that represent the end of the journey - the renewable energy sector. Many of the latter are new businesses with no track records but with a potentially voracious appetite for capital.
Insurers were in Glasgow playing their part in Finance Day last week, launching the industry's own Net Zero Alliance. This made its debut in July and is driven by the major European insurers with the founder members Axa, Allianz, Aviva, Generali, Munich Re, SCOR, Swiss Re, and Zurich. Lloyd's of London has also signed up to the Alliance.
These firms have committed to transition underwriting portfolios to net-zero greenhouse gas emissions by 2050. They have embraced the need for accountability and will set science-based intermediate targets every five years and independently report on their progress publicly on an annual basis.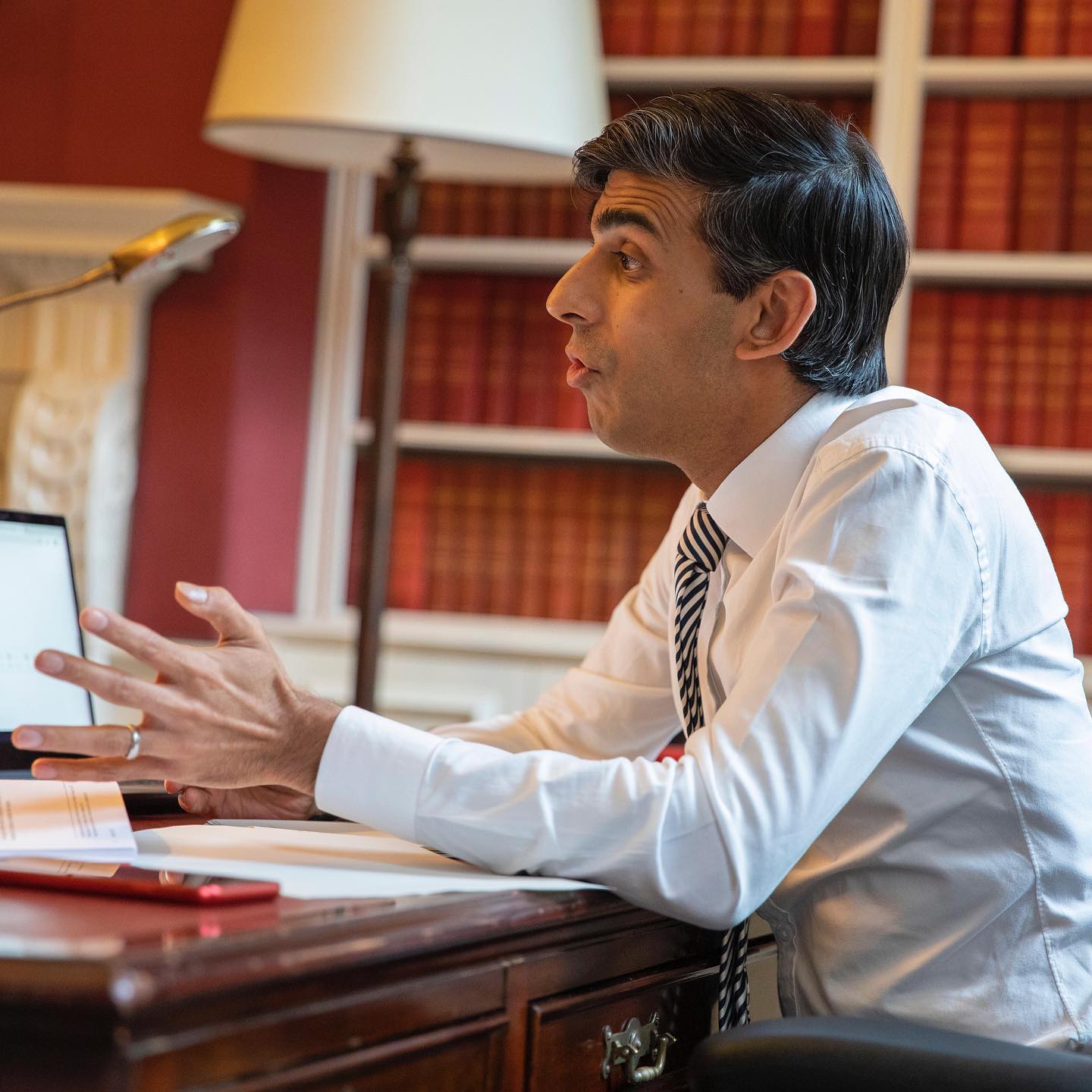 Rishi Sunak, Chancellor of the Exchequer (right), used the conference to announce plans to make the City of London fully-aligned with the government's net-zero policy. He said there will be new requirements for UK financial institutions and listed companies to publish net zero transition plans that detail how they will adapt and decarbonise as the UK moves towards to a net zero economy by 2050.
In another key announcement, the governments of 22 countries and the European Commission confirmed they will work together to invest in clean energy technologies to help reduce the carbon used by challenging industries.
Four "missions" will help facilitate urban transitions, eliminate emissions from industry, enable CO2 removal and produce renewable fuels.
They are part of a programme called Mission Innovation - which brings together governments from every continent, international organisations, and private sector investors.
This announcement was championed by US climate envoy John Kerry, who said it is "accelerating innovation across challenging sectors and technologies to enable a net-zero transition by mid-century". This will need more private sector money on top of the US$130trn Mark Carney's team have already been pledged.
It is yet another post-COP initiative that insurers will have to monitor.
In short, CIOs will need to be ready with some hard cash when governments come calling.