The government's British Energy Strategy, launched last week to a mixed political response, will require Solvency II reforms to succeed, says the Association of British Insurers.
The overall aim of the revised strategy is to address short- and long-term concerns about the UK's energy security and supply, thrown into sharper relief by the conflict in Ukraine, writes Contributing Editor David Worsfold.
The government has pledged up to eight new nuclear reactors, coupled with a promise to source a quarter of UK energy needs from nuclear power by 2050. The government argues that this is necessary if the UK is to reduce its use of fossil fuels and meet its net zero targets. The need to move away from Russian oil and gas has added further pressure to accelerate this transition.
The pledges on renewable energy provoked controversy, as they were very non-committal on expanding onshore wind farm capacity, an issue that divides Conservative MPs.
There were promises of more offshore wind and hydrogen power, as well as the creation of thousands of jobs, all of which will require private sector investment on a massive scale, a point quickly seized on by the ABI.
"We suppo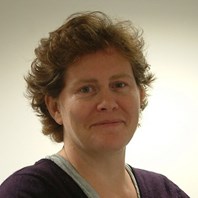 rt the Government's plans to strengthen energy independence and our own sustainable energy supply to help tackle climate change and the cost of living crisis, whilst ensuring we're more resilient to geo-political events beyond our control", says Charlotte Clark, the ABI's director of regulation (pictured, left).
"As investors, insurance and long-term savings providers have an important role to play in helping to provide capital to fund green infrastructure projects. We welcome the strong signal this provides on the pipeline of energy projects and our members are eager to work with the newly created 'Great British Nuclear' and the wider energy sector to unlock our sector's investment capacity.
"A meaningful reform of Solvency II would substantially increase the capacity of insurers in providing long-term capital to underpin investments consistent with the Government's energy strategy."
The scale of the government's ambition was underlined by Mike Thompson, director of analysis, at the of Climate Change Committee, an independent statutory body.
"For perhaps the first time, the Government has made commitments that clearly go beyond CCC proposals in key low-carbon technologies: offshore wind, nuclear, hydrogen. The new commitments are hugely ambitious – they would see the UK produce more electricity from offshore wind in 2030 than it has produced from gas in any year in history. Government, business and industry will need to focus relentlessly on delivery at a scale and pace as yet unseen."
The ABI's lobbying will put further pressure on the government and the Prudential Regulation Authority to relax the way Solvency II currently treats infrastructure investment.
The Treasury promised to publish its detailed proposals for consultation by Easter, although it could not confirm that it will hit that deadline this week. This will be followed up by another round of consultation by the Prudential Regulation Authority, ahead of another Financial Services Bill, expected to be announced in the Queen's Speech later in the year.
The next IIE roundtable will explore some of these issues.
Regime Change: The Evolution of Infrastructure Debt in the New Economy, 27 April, 11am
Infrastructure for insurers has traditionally been seen as investing into areas such as transportation, airports, utilities and pipelines. But what are the opportunities for insurers who are happy to cast their net a little further afield in search of income, yield premiums and growth? Join us as we explore some of new areas in infrastructure debt that insurers are exploring such as battery infrastructure, wind farm servicing and renewable energy, as they seek to take advantage of shifting macro and policy winds.