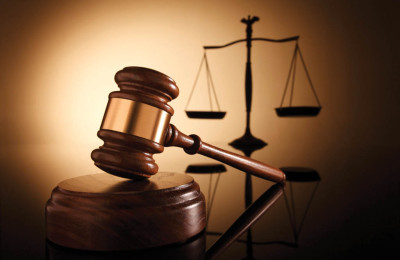 David Worsfold
The appointment of Andrew Bailey to head up the Financial Conduct Authority has set off a chain of consequences across the City regulators, including the Bank of England. The insurance industry is not spared amongst them. It is worth reminding ourselves of why there was a vacancy at the FCA.
The first chief executive of the new regulator, Martin Wheatley, was forced out by the Chancellor of the Exchequer, George Osborne, because he was seen in the Treasury as being too hard on the banks, although such sentiments have never been articulated publically. This will be a double-edged sword for Bailey as he settles into his new role during the summer.
It does mean, of course, that he will have the sort of support from the Treasury that was lacking during the final months of Wheatley's reign and which was never forthcoming for his interim successor Tracey McDermott.
It is worth noting that confidence in Wheatley's leadership of the FCA took a severe knock in March 2014 when unguarded comments about a potential review of closed book insurance policies created a day of severe turbulence in life company shares. The ill-advised nature of his remarks and the failure to respond to the consequences fast enough made it much easier for the major institutions unhappy with his self-proclaimed "shoot first, ask questions later" approach to chip away at his regime.
Bailey, with his career-long experience at the Bank of England, is unlikely to offer similar hostages to fortune. He will enjoy the support of the Treasury and also of a close relationship with the Prudential Regulation Authority and the Bank of England.
He will, however, have to watch his back.
Wheatley and McDermott were not disliked everywhere. Many MPs and consumer groups liked their tough approach and hefty fines. They also warmed to Wheatley's policy of firing warning shots across the bows of sectors thought to be in danger of over-stepping the mark – causing customer detriment in the language of the regulators – with the FCA's multi-stage thematic reviews. These people will be watching closely to see if Bailey is too close to the major financial institutions and will be quick to cry "foul" if they feel the banks in particular – still their bête noir – are getting an easy ride.
Bailey's track record at the PRA suggests that it is unlikely that he will let significant transgressions by banks – or other major institutions such as insurers – pass unpunished. But his relationship with them is likely to be more subtle and nuanced, building on years of working closely with them. It will be more about dialogue and less about rolling out ever larger fines. He knows what 'bad' looks like but he also appreciates genuine attempts to improve and move on from the nadir of 2007-09.
Of key interest will be his impact on the use of thematic reviews, particularly for insurers.
While these were (to some eyes) a strong feature of the Wheatley regime, to others he used them to start far too many hares running all at once. This frequently sowed confusion among insurance companies, lenders and brokers who were never quite sure what the FCA's priorities were. In this era of low returns, tight margins and – when it goes wrong – massive compensation payouts, boards are rightly concerned to at least keep up with, if not keep ahead of their regulator. It was fear of a new era of billions being paid out in compensation that caused insurance company shares to crash in the wake of the unspecified threat to review closed book policies. Anything that eases the pressure to squeeze a few more percentage points out of already overworked assets and investment portfolios will be very welcome, particularly as underwriting remains weak.
Bailey has already set about setting a different tone for his leadership of the FCA: "Shooting first and asking questions later is something that was probably put to bed by the FCA a while ago ... It's not my philosophy … It won't be part of my rhetoric," Bailey told a Financial Times conference in Dublin just after his appointment was announced.
But Bailey's switch from the PRA also sets off a game of consequences, as the search is now on for a replacement there. It remains to be seen whether this new head of the PRA will also hold the position of Deputy Governor of the Bank. Most likely it will, but we cannot rule out Mark Carney seeing this as an opportunity to bring in someone who could emerge as his potential successor and thus focused on broader policy issues. Carney's initial five year term expires in June 2018, although he has recently indicated he is considering extending his term to the full eight years, staying to mid-2021.
In the post-Solvency II era, as insurers adapt their modus operandi to a life under new regulation, this is a crucial time for changes at the top of the prudential regulator and the Bank. While Bailey's switch to the FCA is interesting, the identity of his successor at the PRA will be even more important for the insurance sector.