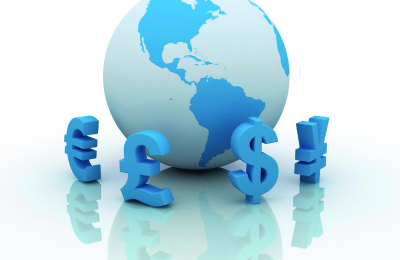 Douglas Shillito
This week, Sam Woods, executive director of Insurance, was appointed Deputy Governor of the Bank of England for Prudential Regulation, and chief executive of the Prudential Regulation Authority (PRA) from 1st July – an appointment expected to be welcomed by the insurance industry. The PRA also issued a consultation paper on Remuneration under Solvency II, and EIOPA issued one for amending Solvency II Implementing Technical Standards and Guidelines for Reporting and Disclosure.
The Financial Conduct Authority (FCA) published its annual business plan, and also reviewed asset managers, concluding that they were generally "taking the right steps" but examples of unclear product descriptions and inadequate governance were discovered in the survey. The Joint Committee of European Supervisory Authorities (ESAs) finalised proposals for Regulatory Technical Standards for Key Information Documents (KIDS) for Packaged Retail and Insurance Investment Products (PRIIPs).
Insurance Europe strongly responded saying they were not appropriate in their present form for insurance investment products and more time was required before their introduction. London-based public relations consultancy, Haggie Partners, released an interesting survey amongst London Market participants indicating that 68.7% said Brexit would "harm" or "seriously damage" Lloyd's.
Other responses to the survey indicated that there could be a divergence between underwriters and distributors as to which markets to target globally, and views were also expressed about the role of Lloyd's top management. Standard & Poor's reviewed the increase in insurance M&As worldwide, and Marsh, in its Annual Transactional Risk Report, indicated an increase in M&A insurance coverage generally with a particular growth in Asia Pacific and Latin America.
SNL Financial discussed the impact of low investment returns on German life insurers, and Willis Towers Watson warned of problems ahead for insurers in the sector in their Annual Energy Market Review.
The Chartered Insurance Institute (CII) published a Thinkpiece on Flood Re as it opened for business. China Re published a strong result for 2015 with net profit up 40.2%. Pension Insurance Corporation (PIC) concluded a £300m pensions insurance buy in with Siemens, including a retrocession to a captive reinsurer. Anbang Insurance Group moved for Allianz's life and investment management units in South Korea, and Lloyd's is to apply for a Mumbai-based reinsurance licence.
CGSC finalised the sale of Swett & Crawford in the US to BB&T; London-based MGA, Pardus, completed its £1.6m capital raising; and Contego Underwriting opened a Miami office to support Latin American clients. The game of musical chairs continued amongst the larger European insurers, as Alexander Vollert from Allianz was named the CEO of AXA Germany. His predecessor in the role was appointed recently to take over from Henri de Castres as CEO at the French insurer. Partner Re appointed a CFO while Pool Re unveiled a new non-executive chairman.
Full articles on the above topics may be found on the Insurance Newslink and Financial Newslink global trends database services at www.onlystrategic.com.